SLO Op Climbing Gym: Walkers to Runners- Infant Toddler Program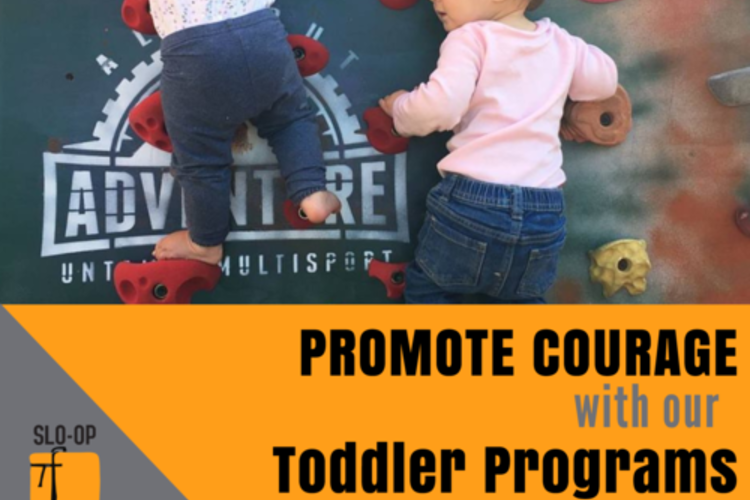 Oct 07, 2017
San Luis Obispo, CA, 93401
Starting August 28th, 2017!
INFANT & TODDLER PROGRAMS
Develop confidence and safe risk taking in a supportive and fun new environment! Your kids will safely fall, navigate uneven terrain and obstacles, and climb while learning to assess risk. We will also encourage you as a caregiver to allow your child to explore and take risks without interfering in his or her natural development!
Taught by an experienced child development professional.
Email toddler program manager [email protected] for questions
Crawlers- Early Walkers (1 hour class)
Example schedule: –
9 – 9:05 Introduction/Ice Breaker
9:05 – 9:10- stretching (older kids) or body awareness song (younger kids)
9:10- 9:15- run through of activities, and the purpose of each (4 stations)
9:15-9:35- as a group go through and practice activities
9:35- 9:50- exploration time
9:50- 10- recap and extension activities and closing song
Space in class is limited, sign up ahead of time to avoid being turned away.