Downtown San Luis Obispo Farmer's Market presents Snow Night!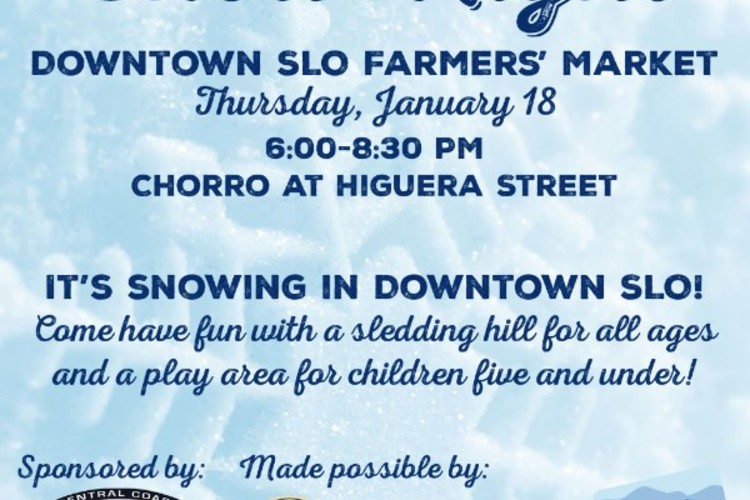 Jan 18, 2018
San Luis Obispo, CA, 93401
Join us and bring the kids for Snow Night during the Downtown SLO Farmers' Market on Thursday, January 18! Snow Night is FREE and will take place at Chorro and Higuera during the regularly-scheduled Farmers' Market. Snow activities will run from 6 PM to 8:30 PM, but vendors will be present until 9 PM. Kids of any age can sled; there is also a play area for those 5 and under. Snow Night is sponsored by Central Coast Friday Night Lights – Youth Flag Football, and is made possible with 10 tons of snow graciously donated by Glacier Ice Company! Thank you to the City of San Luis Obispo Parks and Recreation Department and the Public Works Department for additional support.