Sweetheart Pasta Dinner & Dance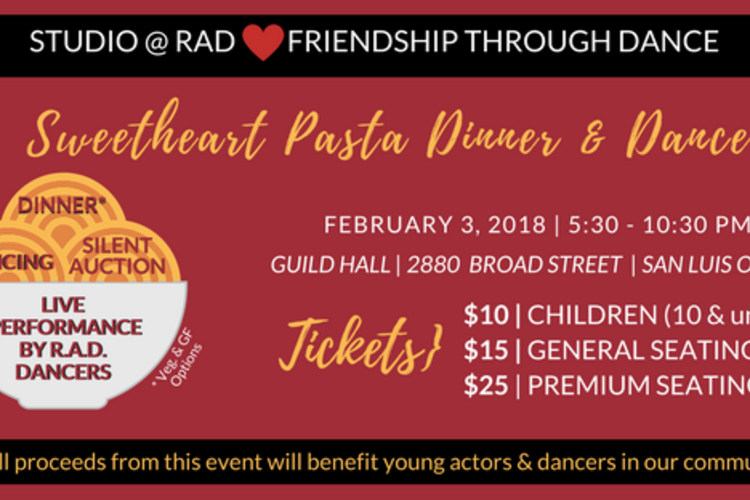 Feb 03, 2018
San Luis Obispo, CA, 93401
The Sweetheart Pasta Dinner & Dance is an annual Valentine's Day-themed evening which will include a sit-down DINNER, LIVE DANCE PERFORMANCE by Studio @ Dancers, SILENT AUCTION & this year for the 1st time – DANCING!
Dinner will include: Appetizers, Pasta, Salad, Dessert, Lemonade, Lucy's Coffee Co. Coffee & Wine will be available for a donation.
This is the biggest fundraising event of the year for Friendship Through Dance and all proceeds from this event will go to young dancers & actors in our community!
Tickets are just $10 for children 10 & under, $15 for general seating & $25 for premium seating.