Cal Poly Arab Music Ensemble Winter Concert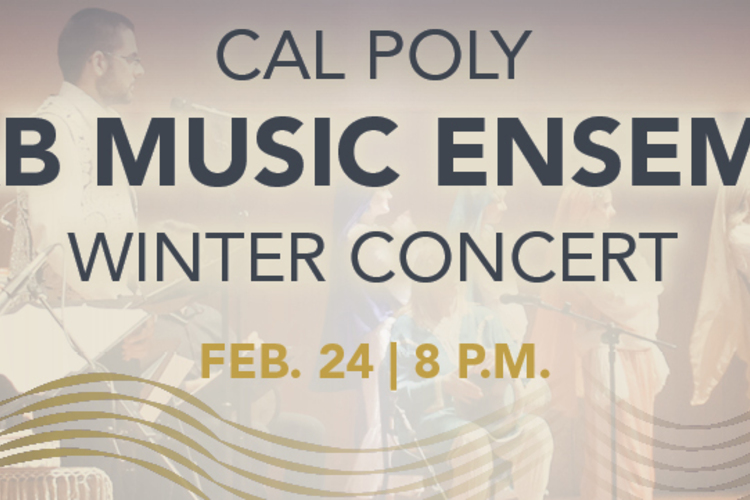 Feb 24, 2018
San Luis Obispo, CA, 93401
Featuring a diverse program of classic and contemporary music and dance! While focusing on the Eastern Mediterranean, the program will also feature selections from historically interconnected cultures of the larger region.
The instrumental and vocal repertoire will include a variety of composed and improvisational genres that stem from the Middle Ages to the present. Also on the program will be examples from among the oldest continuously performed art-music genres in the world and the most popular songs in the region.
Critically acclaimed guest artists will join the students in the ensemble, bringing their professional skill and virtuosity to the performance and to the educational experience. Colorfully costumed dancers will also join the ensemble to put a variety of selections into graceful motion.
Tickets ($12 and $14 general, $9 and $12 students)